It's that time of year again and for some it's the most wonderful time of year, but it's also the time that retailers (of all sizes) put their money into Santa's sack, with Christmas video campaigns and productions enticing shoppers with short-stories of the festive season.
As the television companies compete for our love and attention, here at Gusto we have shopped, wrapped up and put under the tree the greatest Christmas ads of all time.
I trawled far and wide to find some of the best and the worst, but Fortunately, there's something for every festive lover in this list.
So… in no particular order, enjoy our list of the greatest Christmas TV ads of all time.
H&M's Come Together (2016) – Agency: Adam & Eve/DDB London
Here we come across a group of strangers on an immaculately designed locomotive called the H&M Express. In traditional Wes Anderson's style, Adrian Brody's character (the train conductor) is having to pull every trick in the book to pull together a Christmas miracle.
Despite Christmas now turning into a "train wreck", the conductor acquires, gifts decorations and the iconic Christmas tree. Meanwhile we are taken on an-otherworldly tour to meet the passengers which gives a strong ending for the "lengthy" four-minute video.
Toys R Us (1989)
There have been numerous remakes of the Toys R Us Christmas advert over the past years, but none hold up quite like the 1989 original.
Once you heard the iconic "It's a magical place" lyrics, you knew it was Christmas and you would be unwrapping that Sega Genesis anytime soon.
Sainsbury's 'The Big Night' (2018) – Agency: Wieden & Kennedy London
Plug Boy's gravity-defying leap last year has gone down in history as a Christmas miracle. But not without some backlash, 35 viewers complained to the ASA over the concerns of health and safety on production. Yes 35 people.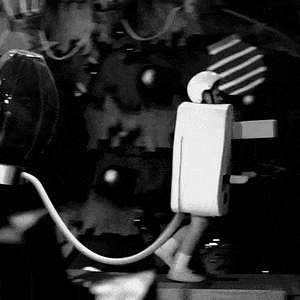 John Lewis, The Long Wait (2011) – Agency: Adam&Eve
It might feel like a Christmas tradition that goes as far back as crackers, advents and stockings, but John Lewis first launched its Christmas ad back in 2007. Since then the department store's highly anticipated Christmas ads have become some-what of a British tradition.
They achieve this through the excellent use of an emotional twist backed by a slow rendition of The Smiths 'Please Please Please Let Me Get What I Want' and also setting new records of a TV advertising budget.
Yellow Pages, 'Mistletoe' (1992) – Agency: AMV
This short but sweet advert from the Yellow Pages is one of the more unforgettable moments in 90's TV advertising. I realise while writing this, that some readers may not even know what the Yellow Pages are…
Irn-Bru, 'Snowman' (2006) – Agency: The Leith Agency
I don't need to say much… Just watch.
Coca-Cola's Christmas Trucks (1995) – Agency: WB Doner
These Christmas spots first aired over 24 years ago, announcing the holiday season long before John Lewis joined the race.
Created by WB Doner and working closely with Industrial Light and Magic, (the SFX company known for Back to the Future and Star Wars) this classic highly-visual advert that epitomizes Christmas was born.
Iceland's 'Say Hello to Rangtan' (2018) – Agency: Mother
This one is perhaps not technically a Christmas ad, but what was set out to be Iceland's anti-deforestation campaign caused enough of a storm on social media last year, I think it counts.
Despite the advert being vetoed for its political movements, it never made it onto our screens. It was very bold choice of Iceland to use this as their Christmas campaign, especially at the time of year when we naively consume products without knowing the truth of their origins.
Hershey's, Merry Kisses Bells (1989) – Agency: Ogilvy & Mather
Sometimes simpler is better. This chocolate ad from 1989 still holds up to this day! The ad is a wonderful display of how two (American) holiday favourites can come together in harmony, melody and animation.
Marks and Spencer's, This is not just… (2006) – Agency: Rainey Kelly Campbell Roalfe/Y&R
Straight up, there's no deep and worthy message here. By showing simple slow motion and seductive close ups of festive dishes with an early ASMR style voiceover, this ad celebrates and relishes in the pure enjoyment of posh Christmas food. Blatantly pointing out that eating is one of the most important elements of the Christmas holidays.
Sainsbury's, 1914 (2014) – Agency: AMV BBDO
Back in 2010 we saw Sainsbury's start the battle with John Lewis to see who could create the most memorable Christmas tearjerker and this certainly stood up to the challenge.
Inspired by the real story that took place over 100 years ago, this simple narrative tells the story of Christmas Day back in 1914 when over 100,000 soldiers laid down their weapons to come together and play football on Christmas day.
Let us know if we missed any of your favourite Christmas TV ads off this list.
MERRY CHRISTMAS!
– Tom R.